See below for a selection of media coverage and out-reach activities.
3 minute thesis competition 2019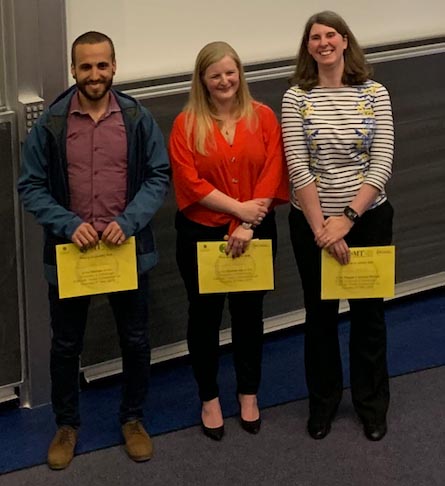 Huge congratulations to Dr Fiona McQuaid who was a winner at the College of Science and Engineering 3 minute thesis contest describing her PhD work on malaria.  The competition was fierce, with wonderful descriptions of work ranging from extra-terrestrial life through to quantum computers and plant biological clocks. Fiona came away with the People's Choice prize and she will compete at the University of Edinburgh final in June.
Sticky cells, malaria and mosquitoes at Doors Open Day 2018
Alex and the team were at the King's Buildings (Roger Land Building) for Doors Open Day 2018.  Lots of young visitors tried out our Sticky cells and Malaria experiment, and also looked at mosquitoes down the microscope to discover how to identify male mosquitoes (which are harmless and eat pollen and nectar) from female mosquitoes (who bite humans, suck our blood and can spread diseases such as malaria).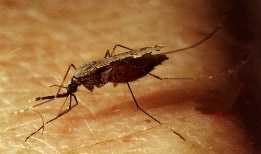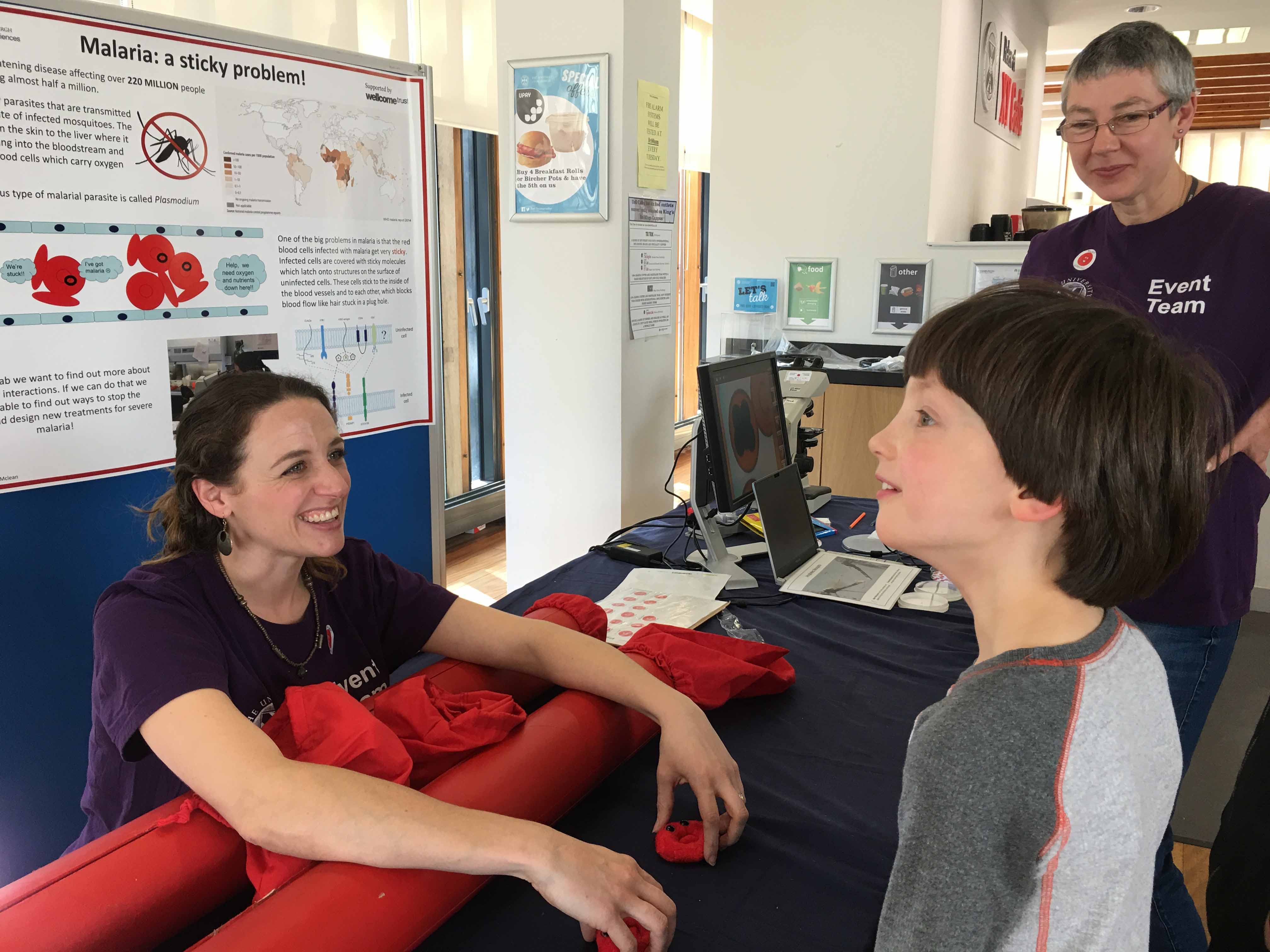 On the Radio:
2018.  BBC Radio Scotland "News Drive" programme.
Four minute interview with Clinical Fellow Dr Olivia Swann describing the research published in eLife showing that Complement Receptor One polymorphisms that are common in Sub-Saharan Africa influence susceptibility to cerebral malaria.  This helps to explain why some children, but not others, suffer from life-threatening malaria.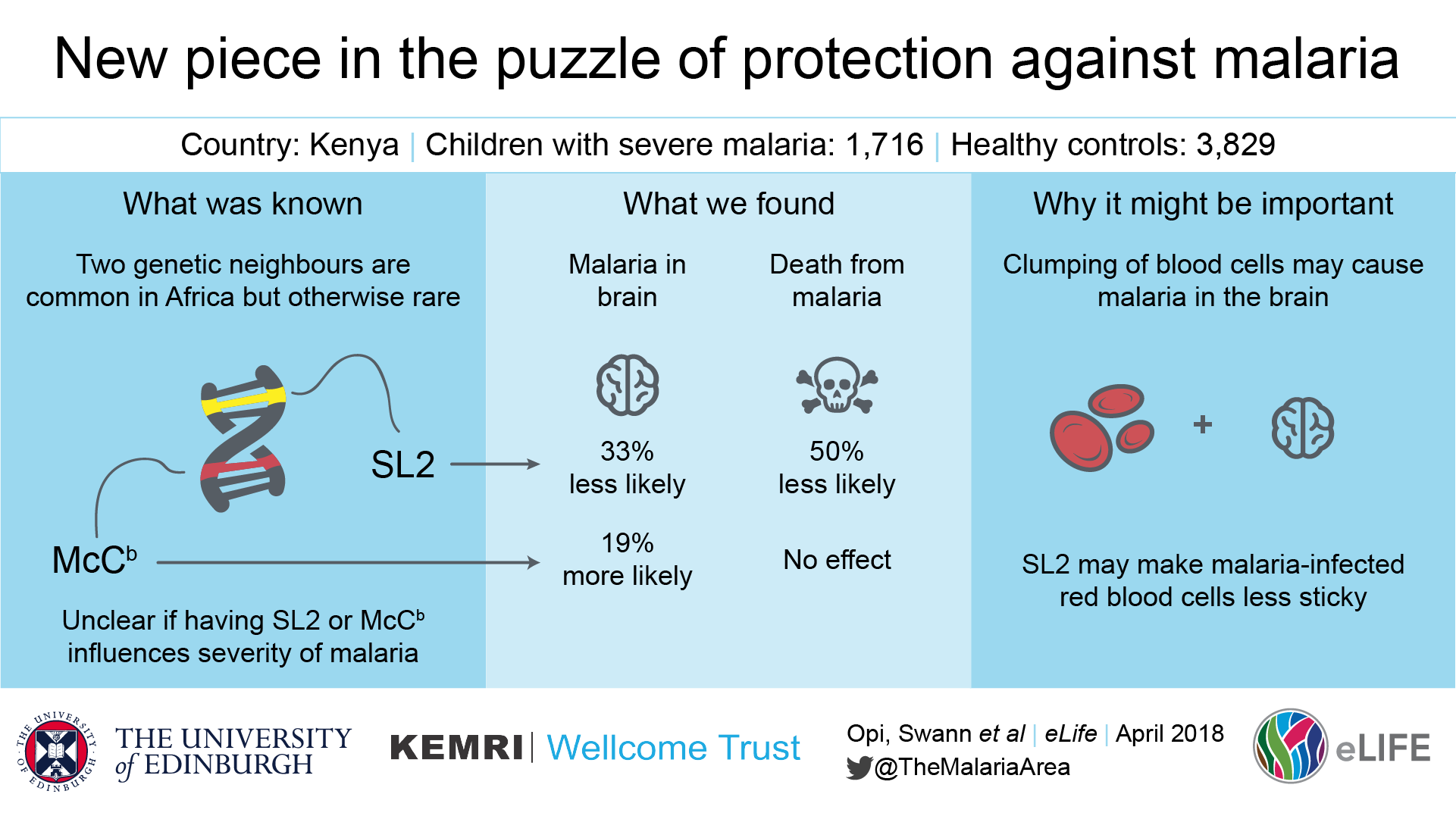 Malaria a Sticky Problem at the Edinburgh International Science Festival:
The Rowe lab were at the 2018 Edinburgh International Science Festival to talk about their research on severe malaria. Clinical Fellows Dr Fiona McQuaid and Dr Olivia Swann developed a hands-on experiment involving squishy red cells and a giant blood vessel to show how malaria-infected cells can block blood flow in the brain with deadly consequences.
See also: https://www.ed.ac.uk/edinburgh-infectious-diseases/news-events/news/malaria-sticky-problem
 
Edinburgh College of Art
The team also collaborated with students from the Edinburgh College of Art, who produced children's T-shirt designs reflecting the research themes in the Rowe Lab.

Video
"In a nutshell" a one minute video clip in which Alex describes the aims of the research in the Rowe lab.
---
Previous Radio Interviews:
2012.  BBC Radio Scotland "Good Morning Scotland" programme.
Four minute interview with Alex describing the research published in PLoS Pathogens showing that it is possible to raise strain-transcending antibodies against the surface molecules of rosetting malaria parasites.
Link to audio clip: (2 different formats)
2010.  BBC Radio Scotland "News Drive" programme.
Four minute interview with Alex discussing Cheryl Cole's near-death experience with malaria, and why its important to take the correct anti-malarial prophylaxis pills when travelling to tropical countries (NB. The bottom line is: go to your GP or a travel clinic for advice on anti-malarial pills before travelling to a malarious country! Also, do your best to avoid being bitten my mosquitoes – use insect repellent and wear long sleeves/trousers especially at night. See the "Fit for Travel" website. )
---
University of Edinburgh BioPOD (School of Biological Sciences Research News Podcasts)
October 2012 issue
Alex talks about rosetting and severe malaria, and recent research on raising strain-transcending antibodies to the surface molecules of rosetting parasites.
Summer 2007 issue
Alex talks about parasite invasion pathways and severe malaria.
For the full University of Edinburgh BioPOD archive see http://www.ed.ac.uk/schools-departments/biology/news-events/biopod/archive.
---
Some older press coverage of Rowe Lab research: