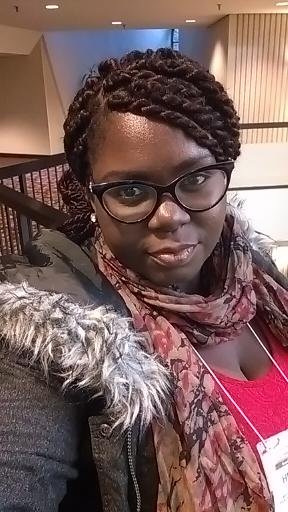 Dr. Henrietta Mensah-Brown holds a Bachelor's degree from Kwame Nkrumah University of Science and Technology, a Masters' in Biochemistry and PhD in molecular biology of infectious diseases from the University of Ghana. Her research areas are malaria biology and immunology, focusing on the pathogenesis of Plasmodium falciparum malaria in children. One aspect of her work is aimed at gaining a better understanding of the mechanisms used by Plasmodium falciparum for invasion of red blood cells. Another aspect is focused on investigating immune responses to proteins used in red cell invasion and the targets of invasion inhibitory antibodies.
As a TIBA out of Africa Fellow, her work will focus on Plasmodium falciparum erythrocyte membrane protein 1 (PfEMP-1) which has been implicated in the pathogenesis of severe malaria. Specifically, the study is aimed at identifying conserved motifs in clinical isolates that are recognized by anti-PfEMP-1 antibodies, that would provide evidence of conserved targets of immunity that can serve as the basis for the development of a malaria vaccine to mitigate severe disease.
CV
West African Center for Cell Biology of Infectious Pathogens, University of Ghana
PhD (Molecular Cell Biology of Infectious Diseases) [2014 – 2018].
Master of Philosophy in Biochemistry [2011- 2013].
Kwame Nkrumah University of Science and Technology,
Bachelor of Science in Biochemistry [2006- 2010].
Publications
Mensah-Brown, H. E, Aspeling-Jones, H., Delimini, R. K., Asante, K. P., Bah, S. Y., Amlabu, E., Beeson, J. G., Wright, G. J., Conway, D. J., and Awandare, G. A. (2019). Antibody reactivity to merozoite antigens in Ghanaian adults correlates with growth inhibitory activity against Plasmodium falciparum in culture. Open Forum Infectious Diseases, Manuscript under review.
Amlabu, E., Mensah-Brown, H., Nyarko, P. B., Akuh, O.-a., Opoku, G., Ilani, P., . . . Awandare, G. A. (2018). Functional Characterization of Plasmodium falciparum Surface-Related Antigen as a Potential Blood-Stage Vaccine Target. J Infect Dis, jiy222-jiy222. doi:10.1093/infdis/jiy222
Mensah-Brown, H. E., Abugri, J., Asante, K.P., Duah, D., Dosoo, D., Atuguba, F., Agongo, G., Conway D. J. & Awandare, G. A. (2017). Assessing the impact of differences in malaria transmission intensity on clinical and haematological indices in children with malaria. Malaria journal, 16, 96. doi:10.1186/s12936-017-1745-8
Bowyer, P. W., Stewart, L. B., Aspeling-Jones, H., Mensah-Brown, H. E., Ahouidi, A. D., Amambua-Ngwa, A., Awandare, G. A., & Conway, D. J. (2015). Variation in Plasmodium falciparum erythrocyte invasion phenotypes and merozoite ligand gene expression across different endemic populations. Infect Immun. doi: 10.1128/IAI.03009-14
Mensah-Brown, H. E., Amoako, N., Abugri, J., Stewart, L. B., Agongo, G., Dickson, E. K., . . . Awandare, G. A. (2015). Analysis of erythrocyte invasion mechanisms of Plasmodium falciparum clinical isolates across three endemic areas within one country. J Infect Dis. doi: 10.1093/infdis/jiv207